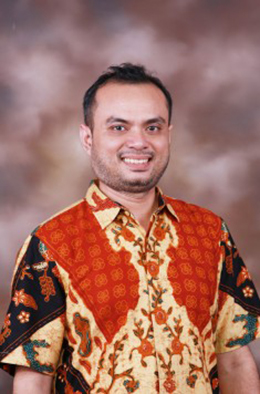 NIP
197703162006041010

Functional
Assistant Professor

Expertise
Analytical Chemistry

Email
mra@apps.ipb.ac.id

Education
2013
S3 Material Engineering
Gifu University


2009
S2 Kimia
IPB University

2000
S1 Kimia
IPB University
Featured Publication
M Rafi, B Nurcahyo, WT Wahyuni, Z Arif, DA Septaningsih, SP Putri, E Fukusaki. 2021. Feasibility of UV-Vis spectral fingerprinting combined with chemometrics for rapid detection of Phyllanthus niruri adulteration with Leucaena leucocephala. Sains Malaysiana 50(4): 997-1006.

AH Umar, D Ratnadewi, M Rafi, YC Sulistyaningsih. 2021. Untargeted Metabolomics Analysis Using FTIR and UHPLC-Q-Orbitrap HRMS of Two Curculigo Species and Evaluation of their Antioxidant and ?-Glucosidase Inhibitory Activities. Metabolites 11(1): 42.

M Rafi, AF Devi, UD Syafitri, R Heryanto, IH Suparto, MB Amran, A Rohman, B Prajogo, LW Lim. 2020. Classification of Andrographis paniculata extracts by solvent extraction using HPLC fingerprint and chemometric analysis. BMC Research Notes 13: 56.

E Hernadi, E Rohaeti, M Rafi, WT Wahyuni, SP Putri, E Fukusaki. 2019. HPLC fingerprinting coupled with linear discriminant analysis for the detection of adulteration in Orthosiphon aristatus. Journal of Liquid Chromatography and Related Techniques 42(15-16): 513-520.

M Rafi, F Handayani, LK Darusman, E Rohaeti, Y Wahyu, Sulistiyani, K Honda, SP Putri. 2018. A combination of simultaneous quantification of four triterpenes and fingerprint analysis using HPLC for rapid identification of Centella asiatica from its related plants and classification based on cultivation ages. Industrial Crops and Products 122: 93-97.

A Sabir, M Rafi, LK Darusman. 2017. Discrimination of Red and White Rice Bran from Indonesia Using HPLC Fingerprint Analysis Combined with Chemometrics. Food Chemistry 221: 1717-1722.