Welcome to our Department of Chemistry website. You will find here lecturers who inspire students to discover important things in chemistry. Chemistry studies the fundamental properties of substances, structures, and changes in matter. Basically understanding substances and creating new substances and methods will play an important role for mankind in the development of this age.
The discovery of new phenomena stimulates our intellectual curiosity, provides deep races, and the effects of science and technology are widespread. The Department of Chemistry at Bogor Agricultural University offers chemical studies such as organic, inorganic, analytical, and physical chemistry as its foundation. Each of our divisions is developing leading methods in teaching and research in various fields. This research starts from undergraduate level (Bachelor, S1) and postgraduate program (Master, S2). To date, our Department has produced a ranks of alumni working in various leading government agencies, domestic and foreign companies, and other leading institutions. We invite you to browse our sites, enroll in our programs, join graduate programs, conduct research, and enter a diverse and exciting world of Chemistry.
I hope you will join our community, contribute with us to the world of chemistry, and build a career for a better future.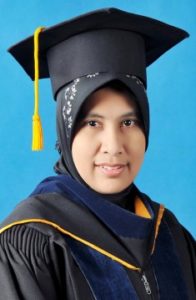 Prof. Dr. Dyah Iswantini Pradono
Head of Chemistry Department